Mmmmm Sunday night dinner – always brings back memories of when I was as a kid and mom would make something special to bring all the family together. Such a treat. This Sunday we tried a cut that we have not had in a long long time. A frenched pork rib roast from Stonaleen Farm with a mustard garlic rub. Well I must say – it was divine and we will be adding it to our product list so others can enjoy it too!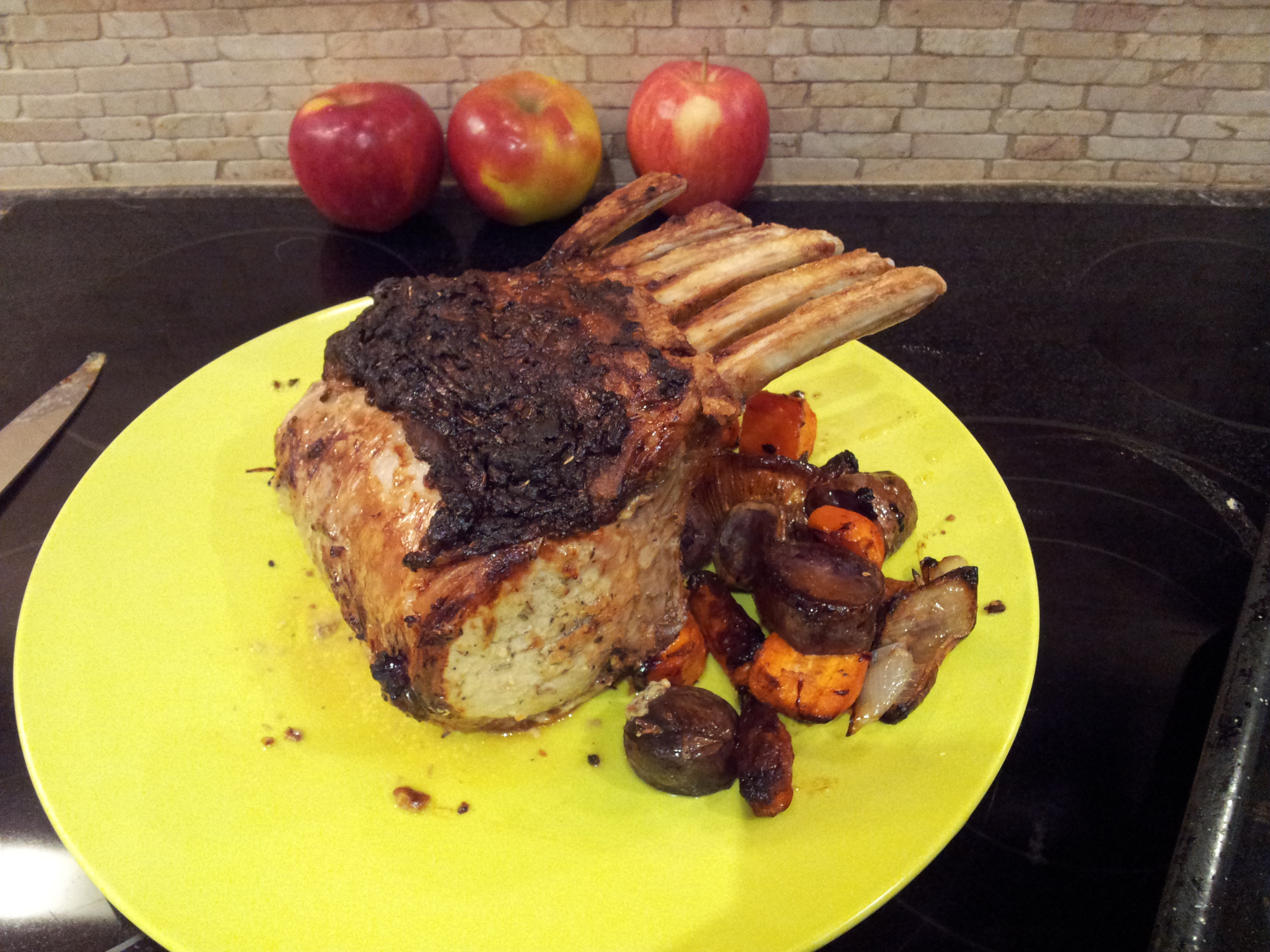 Here's how we did ours…
Preheat oven to 425 degrees
Apply mustard rub to roast – ingredients below but you can put on any type of seasoning that suits your fancy
Throw a bunch of veggies around roast in pan (we used chunks of onion, carrots and blue potatoes)
Pop er in the oven for 10 minutes then turn down over to 325 degrees
Cook for approx 1 ½ hours or until thermometer read 145 degrees *
Let set 20-30 minutes – while you make anything else you want to serve with it
Enjoy
Note: *we take ours out when the internal temperature is a bit lower than what some recommend – this is because we let it set for at least 20-30 minutes and the roast continues to cook.
Mustard Garlic Rub:
2 tbsp Dijon Mustard
1 ½ tsp Herbes de Provence
1 Tbsp Chopped garlic
Squirt or two of Olive Oil