When purchasing a whole or half steer we sometimes get left with cuts that are not on our regular product list – these often end up in our freezer. This has led us to making all sorts of fun things such as ox tail, heart, shanks, back ribs, hangers etc..
Today I'm going to talk about beef back ribs….
These are the ribs you find on a prime rib roast. When we get lots of orders for ribeye steaks (the inside part of a prime rib roast) we also get the rack of back ribs. Well, we finally got around to trying these and I think I'm addicted!
We prepped and cooked the ribs how we would cook a prime rib roast – as the ribs are my favourite part of the roast anyway we wanted to see if prepping and cooking them this way would simulate the roast experience. Answer…. Yes it most definitely did and they were awesome!!
To prep the oven was preheated to 'roast' 425 degrees. Then we cut the ribs in half and applied the rub John makes for beef roasts with a bit of soy sauce.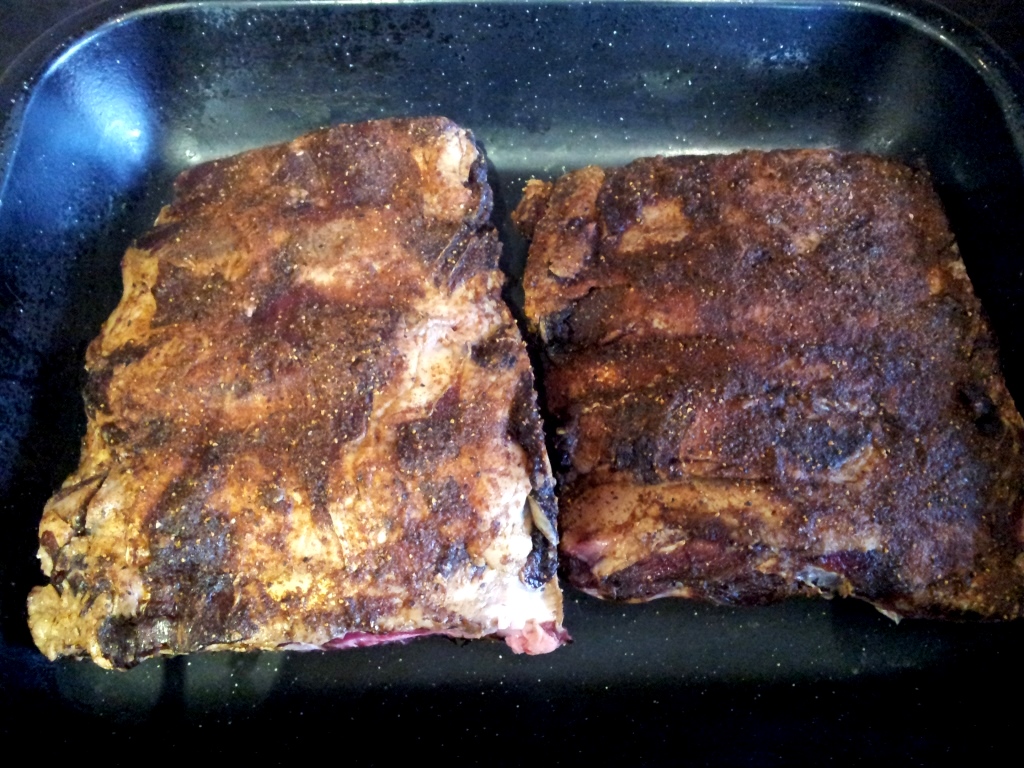 We popped them in the oven to start them off with a good heat blast at 425 for about 10 minutes then turned down the oven to 300 degrees to cook 'low and slow' for approximately 1.5 hours or until the meat starts to pull away from the bones. Delish!!