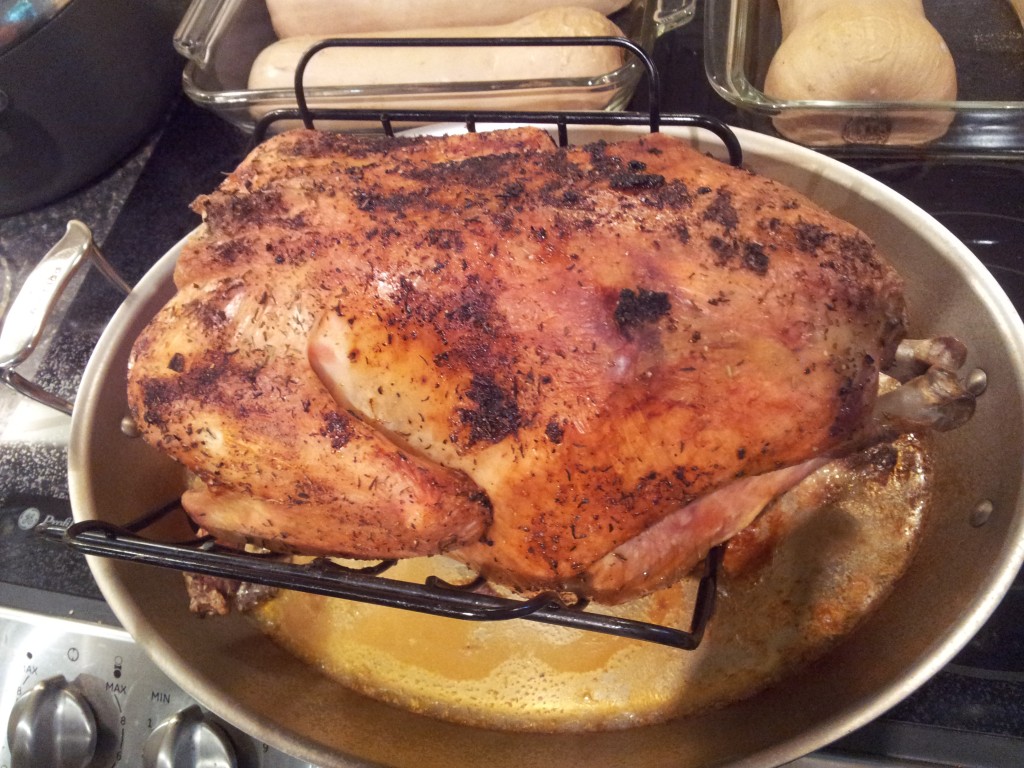 It is hard to believe but it is already that time of year again…. temperatures are crisp, leaves are changing colour, kids are back at school and we're starting to plan for our Thanksgiving feast with friends and family!
Thanks to everyone who has pre-ordered their Snyder's Heritage Farm Thanksgiving turkeys. Delivery/pick-up will start on Wed Oct 2nd!
Why do we love Snyder Farms turkeys?
First off – they taste great! The feedback we had in the past few years has been fantastic so it is a no-brainer that Snyder's is our choice again this year. Also Snyder's turkeys are raised free-run, are drug-free and fed GMO-free feed that is grown and made by the Snyder's. The picture above is our Thanksgiving turkey from last year. It was delicious. Can't wait for this years!
Cheers,
John & Bria